PASSIONATE ABOUT SUPPORTING OUR COMMUNITY AND LOCAL BUSINESSES
Our area is home to some fabulous businesses, sports teams, projects, schools and colleges. By raising awareness locally, we hope to grow, expand and develop these organisations to make our community stronger, so that we can all watch our area grow and prosper together.
---
WORTHING FC – THE REBELS
Worthing FC was founded in February 1886 and played home matches mostly in the People's (now Homefield) Park until the Club moved to Beach House Park in 1889. Worthing reached their 1st Senior Cup final in 1891-92 (losing 5-3 to Brighton Hornets) before winning the 1892-93 final 2-1 against Eastbourne at the County Ground, Hove. This was the first of a record 21 Senior Cup wins, the most recent being in 1999. In 1899-00 the name "Association" was dropped and we entered the FA Cup and FA Amateur Cup for the first time.In May 1900 Worthing and Worthing Athletic merged and in 1901 the Club moved to its current home, then known as the Sports Ground, now as Woodside Road. Kendricks Tea & Coffee have been sponsoring the club since 1973. To keep up to date with the clubs results you can visit their website: http://www.pitchero.com/clubs/worthingfootballclub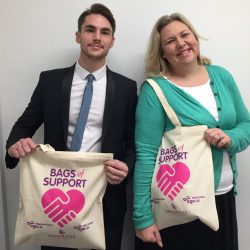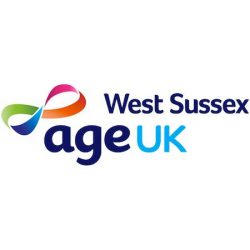 This year we are working with Age uk West Sussex, we sponsored their 'Bags of support' campaign and also donated our products to put in the bags to aid elderly people who were in need of them. Pictured is Rob our assistant manager.
ST. BARNABAS HOUSE HOSPICE CARE
St Barnabas House is a local independent charitable hospice located in Worthing, Sussex, which first opened in 1973 by a local anaesthetist, Dr Francis Gusterson. St Barnabas House is a well-recognised and valued charity at the heart of the local community. Their values represent Care, Quality and Community. They are always looking for companies to partner with them to help raise vital funds for the great work that they do.
Their services include:
20 bed In-Patient Unit
Day Hospice with 18 places
Community Palliative Care Team
Family Services Team
Education Department
Hospice at Home
The hospice team consists of nurses, doctors, social workers, counsellors, Chaplain, physiotherapists, complementary therapists, an Artist-in-Residence, the Hospice at Home team and lots of friendly volunteers.
We have been raising money for St. Baranabas for over 20 years. We have been supplying local businesses, groups and individuals with free coffee and raffle prizes for fundraising events, we ran our own coffee mornings and have run an artisan coffee stall in conjuction with Northbrook College Motorsport Team – Team Northbrook racing.
To find out more about St. Barbabas and how you can get involved visit their website: www.stbarnabas-hospice.org.uk/
CHICHESTER SHIP CANAL TRUST
The Chichester Ship Canal is a leisure waterway linking historic Chichester to the sea. The canal runs 4 miles from the Basin to the Harbour at Birdham and, today, the 2 miles as far as Donnington is navigable.
It is valued by local residents and holidaymakers who enjoy the many activities – narrow boat trips, rowing, canoeing, rambling, fishing, and cycling. Management of the activities and maintenance of the canal is the responsibility of Chichester Ship Canal Trust, who lease the canal from West Sussex County Council.
The Canal Trust is a registered charity with around 800 members, whose aims are the preservation, maintenance and improvement of the navigation between Chichester and the harbour – a historical monument to the transport revolution in Britain in the 19th century. The Trust is entirely manned by volunteers who crew the boats, run the shop, bailiff the angling and carry out maintenance and restoration work.
Please Follow this link for more information:
http://chichestercanal.org.uk/
You can find Kendricks Tea & Coffee for sale in the Canal Trust shop.
ARUNDEL FC – THE MULLETS
Kendricks Tea & Coffee are also sponsors of Arundel FC. Established in 1889 and known as 'The Mullets' (Arundel being renowned for its mullet fishing), joined the Sussex County Football League in 1949. They have won the County League Division 1 title 3 times in their history, most recently in 1986–87. For the 2013–14 season, they are members of the Sussex County Football League Division One. In the FA Cup they have reached Second Round Qualifying 6 times, 1958–59, 1959–60, 1960–61, 1971–72, 1972,73 and 1986–87 and in 2003/04 they reached the 4th round proper of the FA Vase. To keep up to date with Arundel FC's fixtures and results, you can visit their website: http://www.arundelfc.co.uk/our-sponsors/
FERRING COUNTRY CENTRE
Ferring Country Centre is a local independent charity that provides meaningful training and work experience for people with learning difficulties. Clients develop work and social skills by assisting with the operation of the Riding Therapy Unit, Garden Centre, Café, Small Animals Farm and Charity Shop. Clients are also able to participate in a number of community projects, including newspaper collection and gardening services. The desire is that the work ethos applied at the Centre will enable clients to move on to work in the community, voluntary or possibly paid employment. Kendricks Tea & Coffee donate raffle prizes and support the centre when they run their events. To find out more about the Ferring Country Centre or become a member, visit: http://ferringcountrycentre.org